The 5.5-acre site that surrounds you was a marble quarry from 1828 to 1871, making it the first industry in Hastings. When Arthur C. Langmuir bought the abandoned quarry in March of 1936, it was a mass of tangled weeds and wild growth, stripped of usable wood and strewn with trash. Langmuir's goal was to transform it into a lushly landscaped park, along the lines of Buttes Chaumont, a popular public park in Paris, France created from a former quarry. He hired 12 workmen under the supervision of head gardener Andrew Ryan, a team that came to be known as the "Quarry Gang." Langmuir would spend thousands of dollars of his own money to make his vision a reality. The first order of business was to install a sturdy fence around the entire property. Then the Gang got to work. By the end of 1936, an astounding 2,000 small trees, 1,000 rose bushes and 800 shrubs had been planted. 
These included holly, English larch, flowering cherry trees, hemlock, juniper, poplars, weeping willows, apple trees, mock orange, Norway and white spruce, arborvitae, white pine, locust trees, barberry, maples, forsythia and Japanese quince, as well as vines to cover the jutting rocks. There was also a peach orchard made up of 25 trees and a dogwood grove of 70 trees.
Langmuir had 80 stone steps carved into the quarry rock. Walking paths were laid out throughout the site and over 30 benches were installed. A total of 80 Adirondack chairs, painted blue, red and yellow, were scattered throughout. Arthur's wife, Alice, an accomplished gardener, was put in charge of creating garden spots within the park.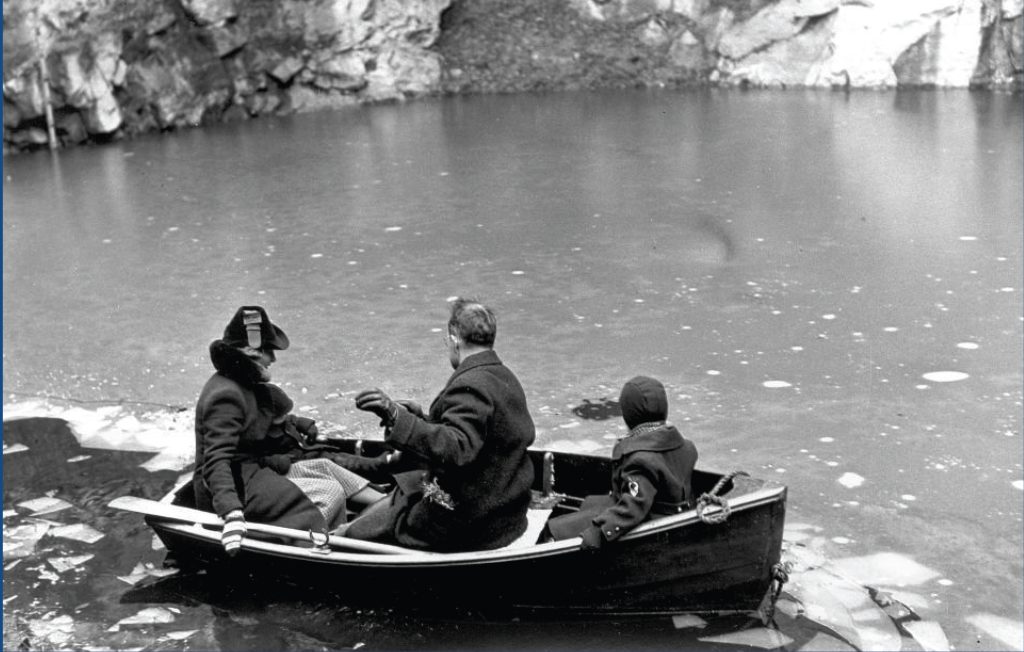 "At low water, one may walk along the edge of the tiny lake at the foot of the quarry to explore its caves and nearby grottos, but at high water, a rowboat (named the 'Queen Mary') ferries those who care to use it across… On clear days, one may see as far south as the Statue of Liberty and as far north as the Beacon Range."
(From a pamphlet for a May 1939 garden visit by the Westchester County Children's Association.)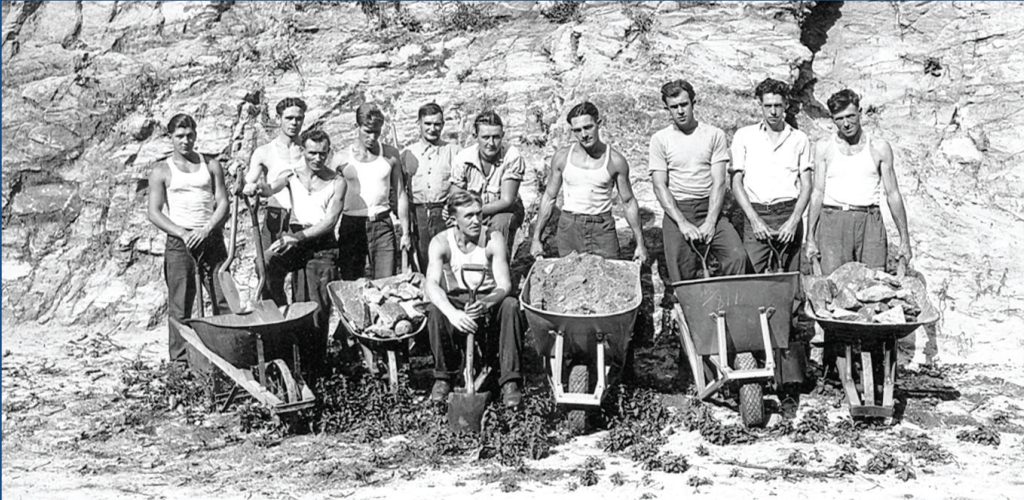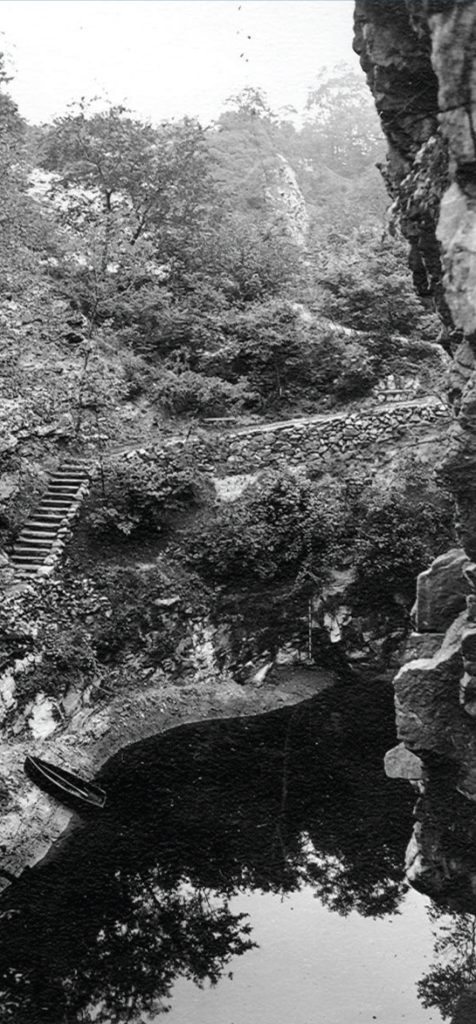 Quarry Park in September, 1936.
PHOTO BY JOHN DE VATER COURTESY OF HASTINGS HISTORICAL SOCIETY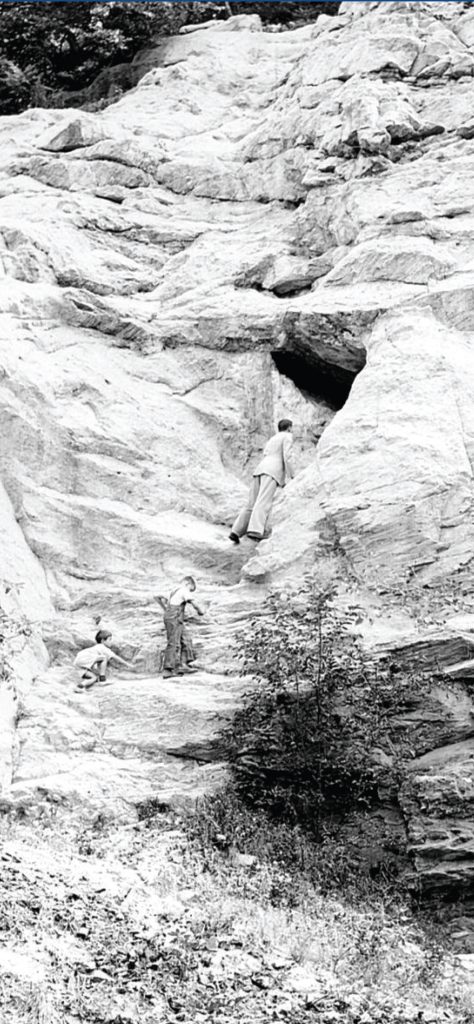 The caves, pictured here circa 1936, were a favorite feature of the original Quarry Park and a source of fascination for decades afterwards.
PHOTO BY A.C. LANGMUIR, COURTESY OF THE HASTINGS HISTORICAL SOCIETY